1931 Glenmora High School Photo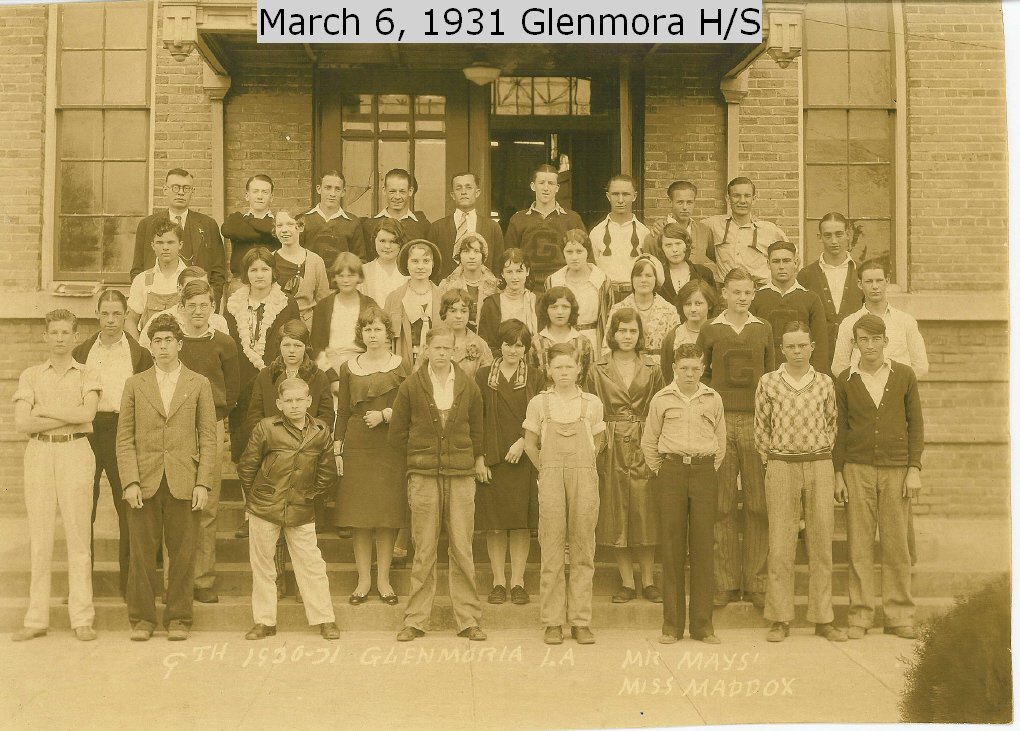 Randy Willis http://www.randywillis.org submitted this photo. It includes his mother, Ruth Lawson Duke Willis, (b. April 25, 1913; d. Oct. 13, 1994).
"She married her first husband, John Alex Duke (b. Dec. 1879) on Dec. 23, 1933. He was 54 and she was 20. He died Sept. 24, 1946 and is buried in Butters Cemetery near Forest Hill, Louisiana.
"John Alex Duke and my mother had four children and thus my half-brothers and half-sisters are: Johnnie Ruth Duke Guillory (b. Jan. 7, 1935), Gerald "Jerry" Duke (b. Sept. 30, 1940), John Alex "Buddy" Duke (b. Jun. 30, 1943; d. May 8, 1995) and Marjorie Elaine Duke Eernisse (b. Mar. 14, 1945).
"My mother then married my father, Julian Willis, on June 26, 1948. I am their only offspring."
Click here to show which person is Randy's mother.